So far I've only used YouTube to share talks, for example about my research or failure in academia. Today is different, because I'm proud to share with my latest project – Jolene, a song about academic rejection!
I wrote the lyrics back in 2017, and several people on Twitter suggested I should also record myself singing. The idea sounded great but I was also too scared of even trying.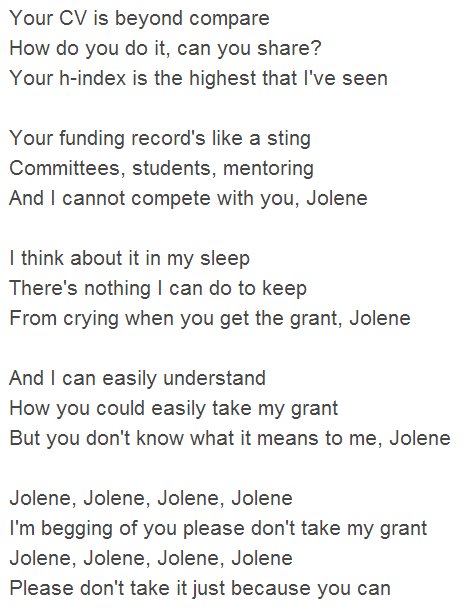 But 2020 is the year this changed! After Matt Wall shared his MRI song (a cover of "You shook me all night long" by AC/DC), I talked to him about an academic version of Jolene. As things often go on Twitter, turned into a project! Having another person involved made it easier for me to actually get it done, and Matt's music & production skills made me confident enough to share this with all of you 🙂
Please enjoy Jolene – a song about academic rejection!